Having Trouble With Sizing?

Need help building your bike?



Shop with confidence.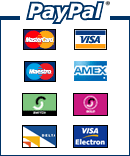 PayPal available for orders up to £500.00



Kids Bikes : Ridgeback Kids Bikes, Saracen Childrens Bicycles, Kids Trainer Bikes, Probike Child Cycles, Genesis Core 24
Cycle Gear - Ukbikesdepot pride ourselves on the excellent quality kids bikes that are are always value for money and will be able to handle whatever kids throw at them.
The four main brands we stock are Ridgeback Bikes and Saracen Bikes. Both these brands are UK designed and made in the highest quality factories in the far east.. These always use lightweight aluminium frames, combined with excellent quality Shimano components to provide you with a bike that is both lightweight and strong.
A good example of one of the most popular kids bike we sell is the Ridgeback MX20 Kids bike, which has a lightweight aluminium frame. Many bikes like this one, come in a couple of colours, for example, this bike comes in both Grey and Blue. All parts on these ridgeback bikes are of the best quality, fully metal bearings and fully adjustable wheels, gears and brakes make you to have the most fun on the bike as possible. UKbikesdepot.com also brings you the best pricing on the internet on these excellent quality kids bikes due to the relationship we have established with the suppliers, Madison Cycles. There is a lifetime warranty available on the frames, with one year everything else, excluding wear and tear. This bike is also available in Rigid version, without the heavy suspension, the Ridgeback RX20.
Aswell as doing the two premium brands, we at Cycle Gear - Ukbikesdepot.com also sell some excellent quality budget bikes provided by Probike. At our shop, Cycle Gear, in Halifax west yorkshire, these have been one of our most popular lines for the past 30 years. These are slightly heavier frames, however they are of the best quality at such a low price.
Sizing wise, we usually recommend that you can visit a local bike shop and get sized up properly on a bike however if you do not have the option to do this, the following size chart will give you some kind of guide to sizes on kids bikes:
And for them not quite big enough, why not check out our Trainer bikes!
RIDGEBACK MX12 ::RIDGEBACK MX14 :: RIDGEBACK MX16 :: RIDGEBACK RX20 :: RIDGEBACK MX20 :: RIDGEBACK MX24
RIDGEBACK MINNY :: RIDGEBACK HONEY :: RIDGEBACK MELODY :: RIDGEBACK CHERRY :: RIDGEBACK HARMONY :: RIDGEBACK DESTINY
Here is a full list of the childrens bikes we currently have in stock:

PROBIKE


PROBIKE Daisy Girls/Kids Bike - 12" Wheel - Pink


PROBIKE Glitter Girls/Kids Bike - 12" Wheel


PROBIKE Ninja Boys/Kids Bike - 12" Wheel


PROBIKE T-Rex Boys/Kids Bike - 12" Wheel

RIDGEBACK 2013


RIDGEBACK 2013 Minny Girls 12 Inch Wheel Bike (2013)


RIDGEBACK 2013 Mx12 Boys 12 Inch Wheel Bike (2013)

14" Wheel (4 to 6 yrs)

PROBIKE


PROBIKE Daisy Girls/Kids Bike - 14" Wheel - Pink


PROBIKE Glitter Girls/Kids Bike - 14" Wheel


PROBIKE Ninja Boys/Kids Bike - 14" Wheel


PROBIKE T-Rex Boys/Kids Bike - 14" Wheel

RIDGEBACK 2013


RIDGEBACK 2013 Honey Girls 14 Inch Wheel Bike (2013)


RIDGEBACK 2013 Mx14 Boys 14 Inch Wheel Bike (2013)

16" Wheel (5 to 7 yrs)

ADVENTURE


ADVENTURE 160 - 16" Kids Mountain Bike

PROBIKE


PROBIKE Daisy Girls/Kids Bike - 16" Wheel


PROBIKE Orchid Girls/Kids Bike - 16" Wheel


PROBIKE T-Rex Boys/Kids Bike - 16" Wheel


PROBIKE Wolf Boys/Kids Bike - 16" Wheel

RIDGEBACK 2013


RIDGEBACK 2013 Melody Girls 16 Inch Wheel Bike (2013)


RIDGEBACK 2013 Mx16 Boys 16 Inch Wheel Bike (2013)

SARACEN 2013


SARACEN 2013 Bella Jnr 16" Wheel Girls Bike


SARACEN 2013 Bolt Jnr 16" Wheel Boys Bike

18" Wheel (6 to 8 yrs)

PROBIKE


PROBIKE Daisy Girls/Kids Bike - 18" Wheel


PROBIKE Glitter Girls/Kids Bike - 18" Wheel


PROBIKE T-Rex Boys/Kids Bike - 18" Wheel


PROBIKE Wolf Boys/Kids Bike - 18" Wheel

20" Wheel (7 to 9 yrs)

ADVENTURE


ADVENTURE 200 - 20" Kids Mountain Bike

KTM


KTM Wild Speed 20" Boys Mountain Bike *Current Offer

PROBIKE


PROBIKE Melody Girls/Kids Bike - 20" Wheel


PROBIKE Ninja Fs Boys/Kids Bike - 20" Wheel

RIDGEBACK 2013


RIDGEBACK 2013 Cherry 20 Inch Girls Rigid Mountain Bike (2013)


RIDGEBACK 2013 Harmony Girls 20 Inch Wheel Bike (2013)


RIDGEBACK 2013 Mx20 Boys 20 Inch Mountain Bike (2013)


RIDGEBACK 2013 Rx20 Boys 20 Inch Mountain Bike (2013)

SARACEN 2013


SARACEN 2013 Rufftrax 20" Wheel Boys Bike


SARACEN 2013 Spice 20" Wheel Girls Bike

24" Wheel (9 to 11 yrs)

ADVENTURE


ADVENTURE 240 - 24" Mountain Bike

GENESIS 2013


GENESIS 2013 Core 24 Kids 24 Inch Mountain Bike (2013)

KTM


KTM Wild Speed 24" Boys Mountain Bike *Current Offer

PROBIKE


PROBIKE Melody Girls/Kids Bike - 24" Wheel


PROBIKE Striker Boys/Kids Bike - 24" Wheel

RIDGEBACK 2013


RIDGEBACK 2013 Destiny 24" Girls Mountain Bike (2013)


RIDGEBACK 2013 Mx24 Boys 24Inch Mountain Bike (2013)

SARACEN 2013


SARACEN 2013 Tufftrax Jnr 24 Inch Wheel Boys Bike (2013)


SARACEN 2013 Tufftrax Jnr 24 Inch Wheel Girls Bike (2013)

Childrens Training Bikes

ADVENTURE


ADVENTURE Zooom (Zoom) Childrens Trainer Bike

RIDGEBACK 2013


RIDGEBACK 2013 Scoot Kids Trainer/Balance Bike (2013)