Having Trouble With Sizing?

Need help building your bike?



Shop with confidence.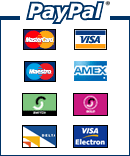 PayPal available for orders up to £500.00



SCOTT
Scott bikes offer one of the best and lightest ranges of mountain bike and road bikes available. Comprising of aluminium and carbon road race and mountain bikes the Scott range cannot be beaten for quality and design. All Scott bikes available with 0% finance as an option.
Scott bikes with finance, Scott bikes on finance, Scott bikes on 0% finance, Scott bikes with 0% finance.
Select by Category:
Road Racing Bikes
Road bikes are built for doing distance on the roads but also doing it fast.
Road bikes feature more efficient wheels and tyres for distance and speed (700c). They are also gear differently to mountain bikes and hybrids bikes. Road bikes have bigger chain rings so you can crunch the miles out with ease.

Favorites from the staff is the Genesis Equilibrium steel road bike range and the Scott carbon road bikes.