Having Trouble With Sizing?

Need help building your bike?



Shop with confidence.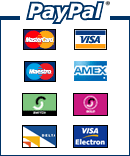 PayPal available for orders up to £500.00



BMX Bikes + Scooters
Select by Category:
BMX Bikes
BMX bikes are made for fun, they are hard wearing long lasting bikes made to be thrown around.
BMX bikes are designed for skate parks, street riding and dirt jumping. They will come standard with a 20" wheel, apart from the brand new Saracen source BMX bike which features 18" wheels for the smaller rider.
All freestyle BMX bikes will be constructed using a chromoly steel frame making them near indestructible.


Complete categorised product list: Show All
Select by Brand Name:
Products also available in-store from: