Scott Spark
Wednesday 13 April 2022 Filed in: General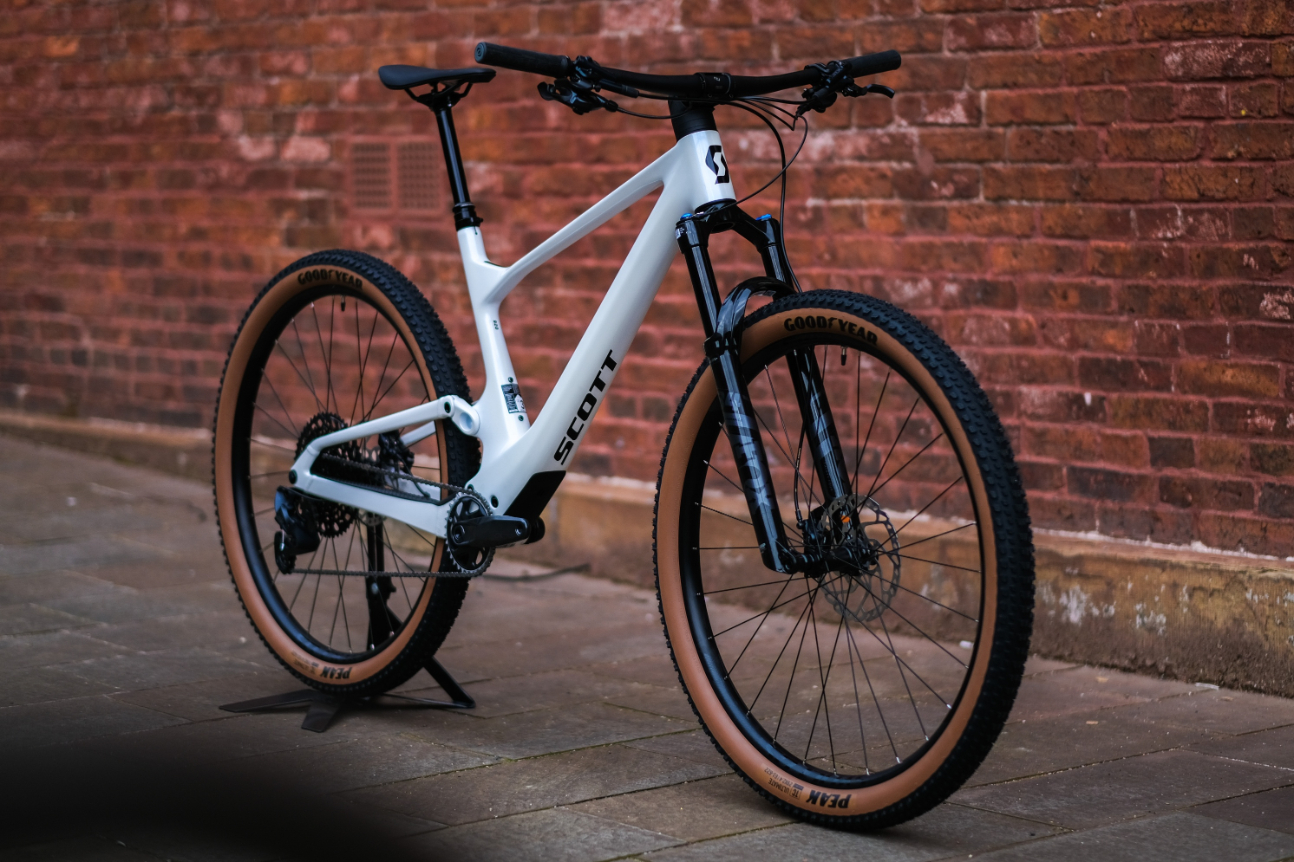 The ALL NEW Spark is the perfect blend of top-notch carbon engineering, never before seen levels of integration and just the right amount of secret sauce. We wanted to make this platform faster than ever before both up and down the hill. Increasing travel, perfecting geometry, and applying input from the world's best athletes, we've created the cross country race bike of all cross country race bikes. If you think fast is fun, then you're going to love this ride.
Now, a more noticeable change is that we've moved to a frame platform with an integrated shock.

Why do you ask? Well for one, we think it looks fantastic. But if we take a deeper look, this approach allows us to refine suspension characteristics without sacrificing weight. Often, when working with bikes at this level, the concept of marginal gains becomes an ever-important one.

For the optimal performance of a suspension shock, power transfer must be the most direct possible. What we want to avoid are any inefficient directional movements, in other words, lateral movements (sideways to the direction of travel) as the shock goes through its compression.

Having an integrated shock allows us to improve this in several ways. Firstly, the frame construction around the shock and with the trunnion mount can be designed to be much more rigid, reducing movement and fostering more efficient power transfer. We can also add much larger bearings to the seat tube pivot, further reinforcing this area and reducing any unnecessary motion. Our integrated Suspension technology also helps us to engineer frames with a lower shock placement which lowers the centre of gravity. As a result, the bike benefits from better handling, and a more stable, confidence-inspiring ride for the end-user.

While these may seem like minor improvements individually, the sum of their parts results in more efficient shock performance.