Ridgeback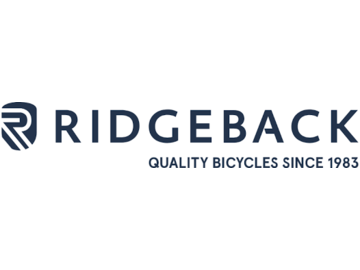 Ridgeback Hybrid Bikes and Tandems
A2Z of Ridgeback
Ridgeback Arcus 2 Open Frame
(2022)
*Current Offer
(On display in Electric Bikes » Hybrid Electric Bike)
Ridgeback Destiny
(2021)
*Current Offer
(On display in Kids Bikes » 24 Inch Wheel Kids Bikes)
Ridgeback Harmony
(2022)
*Current Offer
(On display in Kids Bikes » 20 Inch Wheel Kids Bikes)
Ridgeback Honey
(2022)
*Current Offer
(On display in Kids Bikes » 14 Inch Wheel Kids Bikes)
Ridgeback Melody
(2022)
*Current Offer
(On display in Kids Bikes » 16 Inch Wheel Kids Bikes)
Ridgeback Motion
(2021)
*Current Offer
(On display in Hybrid Bikes and Tandems » Mens Hybrid Bikes)
Ridgeback Motion Open Frame
(2021)
*Current Offer
(On display in Hybrid Bikes and Tandems » Ladies Hybrid Bikes)
Ridgeback MX14
(2022)
*Current Offer
(On display in Kids Bikes » 14 Inch Wheel Kids Bikes)
Ridgeback MX16
(2022)
*Current Offer
(On display in Kids Bikes » 16 Inch Wheel Kids Bikes)
Ridgeback MX20
(2022)
*Current Offer
(On display in Kids Bikes » 20 Inch Wheel Kids Bikes)
Ridgeback Scoot XL
(2023)
*Current Offer
(On display in Kids Bikes » Balance Bikes)
Ridgeback Serenity
(2022)
*Current Offer
(On display in Kids Bikes » 26 Inch Wheel Kids Bikes)
Ridgeback Speed
(2021)
*Current Offer
(On display in Hybrid Bikes and Tandems » Mens Hybrid Bikes)
Ridgeback Speed Open Frame Grey
(2021)
*Current Offer
(On display in Hybrid Bikes and Tandems » Ladies Hybrid Bikes)
Here at Cycle Gear - UKbikesdepot.com we love Ridgeback bikes for there affordability, simplicity and all out quality. In our showroom you will find almost every bike that Ridgeback make, this is because we trust this brand and you, the customer, trust this brand.
Ridgeback bikes have just celebrated there 30th year in production, which in the bike trade is a massive feet and should be awarded. Ridgeback make
steel touring bikes
,
lightweight hybrid bikes
,
quality mountain bikes
and
lightweight affordable childrens bikes
.
Being a Ridgeback Bikes premium retailer we can get you your dream Ridgeback with you within as little as 24 hours if ordered online or due to our large warehousing space you could "Click and Collect" from our
halifax showroom
and enjoy a coffee at the same time!
Also at Cycle Gear - UKbikesdepot.com we like a good deal, on select full priced 2014 Ridgeback Bikes we offer 0% finance and up to 15% of the value of the bike back in free goods! This can be anything from
Madison Clothing
,
Garmin GPS systems
and
GoPro cameras
and much MUCH more!
Ridgeback is 30
As with most things in life, things change and one of the most apparent changes in recent years has been cyclings more mainstream public presence.
After all, cycling is a simple pursuit which for a relatively small outlay can provide many benefits. As well as improved health and offering a cost-effective alternative to high fuel and ticket prices, riding a bike allows you to accurately manage your journey time. It's fast, efficient and provides freedom that other modes of transport just can't offer.
Once just a single mountain bike, Ridgeback is now in its 30th Anniversary year and offers a diverse selection of models to meet the needs of a broad spectrum of riders.
Highlights from new range include: The World series Expedition. A new long distance bike with 26" wheels and bar-end shifters, positioned at the more rugged end of the touring market.
The Rapide series has been fully upgraded with all models now using double wall rims, stainless spokes and Shimano cables. To cater for the increase in 'school commuting', Rapide gets a new 24" wheel model called Dimension. An everyday bike aimed at 8-11 year olds. Last but not least, we've added a 14" wheel Scoot for taller or older beginner bike riders.
If you can't find the items you are looking for within our main site, you should be able to view the complete range from Ridgeback by visiting their own website: (although please be aware that not all products may be available within the UK)
VISIT
Ridgeback Website