Having Trouble With Sizing?

Need help building your bike?



Shop with confidence.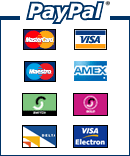 PayPal available for orders up to £500.00



Who Are We?
UKbikesdepot.com is one of the UK's largest suppliers of quality and affordable bikes, cycles and cycling accessories including helmets and locks based in Halifax, West Yorkshire. We supply a large range of Mens Mountain Bikes , Mens Road Bikes , Dirt and Jump Bikes, Womens Mountain Bikes , women's road bikes, trials and BMX bikes, road racing and track bikes and also a large extensive range of children's bikes. We are also the suppliers of bikes to the Bradford south police force.
Our range at the moment has brands such as Scott Bikes , Genesis Bikes , Ridgeback Bikes , Saracen Bikes ,Dawes Bikes , Scott Bikes , KTM Bikes . If you are not sure on the bike you want our cy-tech trained sales and repair team can help you make the right decision whether it be a mountain bike, road or children's bike.
Our bikes are mainly mountain bikes and hybrid bikes made from carbon and aluminium. We also have ranges of steel framed road and mountain bikes from Genesis and Ridgeback which include Reynolds 725 and Reynolds 520. These can be seen on the Ridgeback Panorama touring bike and the Genesis Flyer single speed bike.
We can now offer finance deals on all of our bikes over £500, this gives you the ability to pay as little or as much as you can afford spread over 6-36 months with as little deposit as you wish. This includes sale bikes and offer bikes. 0% finance is available on select bikes.
We now also have the opportunity to sell shop soiled and ex-display bikes at a margin of the RRP cost. We have seen these bikes have as much off as 60-70%.
News @ Cycle Gear - Ukbikesdepot
Our best sping deals
A look out our best spring deals from genesis, saracen and ridgeback. Save up to 47%!
Published Monday 15 April 2013
In-Store Sale!
50% off Shimano shoes and up to 75% off clothing from Altura, Lusso and much much more.
Published Monday 1 April 2013
Cycle Gear, New Store Now Open!
**UPDATEDDue to re-development, the old place will be getting knocked down at some point in the near future, so we've been relocated to a state of the art building on Horton Street, in Halifax.
Published Thursday 28 March 2013, Updated Thursday 28 March 2013
Our new showroom, £900 bike givaway and Di2 test bike!
**UPDATEDThe showroom is now open! We have a £900 bike to give away and The Di2 test bike is here for you to try!
Published Saturday 23 March 2013, Updated Saturday 23 March 2013
Showroom
Our New Halifax Showroom

Have a look!


On offer @ Ukbikesdepot.com....


SARACEN 2011 Kili Flyer Ti Mens Titanium Mountain Bike Frame 2011

PRICE £1199.99
OFFER £399.99
66% / £800.00 below RRP!

Whats new at Ukbikesdepot